10 yard dump trailers ready to go 6,275, 20,000 lb hoist.
Solid Diamond Plate walls 1/8" thick.
DEBRIS TRAILERS FOR SALE OR RENT
5 YARDER IS 12' LONG 6' WIDE 2' TALL
10 YARDER IS 12' LONG 4' TALL AND 6' WIDE.
20 YARDER IS 16' LONG 6' WIDE AND 5' TALL.
30 YARDER IS 22' LONG 6' WIDE AND 6' TALL.
THESE DIMENSIONS ARE STANDARD FOR THE DEBRIS TRAILER INDUSTRY.
THIS IS OUR DRIVEWAY SAFE 30 YARD DEBRIS TRAILER,WE SELL 5-10-15-20 AND 30 YARD DEBRIS TRAILERS.
WE CUSTOM BUILD PULL OFF OR DUMP TRAILERS,ALL OF OUR TRAILERS ARE HEAVY DUTY,3IN. X 6IN. TUBE WRAP AROUND TOUNGE.
WE USE TUBING ON FRAME AND WALLS,WITH DIAMOND PLATE FLORE,JOIST ONE FOOT ON CENTER.
OUR WALLS ARE COVERED WITH A TREATED 3/4" TOUNGE AND GROVE PLYWOOD.
HEAVY DUTY JACK STAND,GREASE FITTINGS ON HINGES FOR REAR DOOR,10,000 LB RATCHET STRAP AND SAFTY CHAIN.
ALL TRAILERS COME WITH 7,000 LB AXLES ,ELECTRIC BRAKES,EASY LUBE GREASE FITTINGS,16" 10 PLY RADIO TIRES.
WE WILL PAINT YOUR TRAILERS ANY COLOR,JUST SEND US A SAMPLE.
WE ALSO INSTALL STAKE POCKETS ON ALL OF OUR TRAILERS,SO OUR CUSTOMERS CAN BUILD THEM UP.
EACH PULL OFF TRAILER COMES WITH A CHAIN,BLOCK AND TACKLE TO PULL OFF DEBRIS.
WE ALSO HAVE A SLIDE UNDER GATE TUBE WITH A TUBE FRAME AND MESH TOP METAL FOR STRENGTH AND TRACTION.
WHEEL BARROW FRIENDLY,ASK ABOUT OUR SUPER HEAVY DUTY RAMP FOR BOB CATS ECT...
ALSO LOOK BELOW TO SEE OUR SOLID DIAMOND PLATE DEBRIS TRAILER.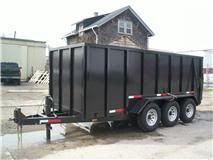 THIS IS OUR 20 YARD SOLID DIAMOND PLATE DEBRIS TRAILER.
10 GAUGE STEEL FENDERS,BUILT TO STAND ON AND DUMP DEBRIS OVER THE SIDES.
THESE TRAILERS COME AS A PULL OFF OR IN A DUMP,
THE DUMP TRAILER COMES WITH A 10 TON SIZZOR LIFT "ELECTRIC HYDRAULIC"
CALIFORNIA DUMPSTER, IS ONE OF OVER A THOUSAND GEO AND GENERIC DOMAIN NAMES THAT
WILL HELP THEM CLIMB TO THE TOP OF ALL THE SEARCH ENGINES.
WHERE WE WILL BE ABLE TO HELP DUMPSTER COMPANIES GET GREAT DUMPSTER RENTAL LEADS.
WHY THE CITY NAMES ARE SO IMPORTANT IS THAT ALL THE SEARCH ENGINES ARE GOING GEO.
THEREFOR, WITH THE AMOUNT AND VALUE OF THESE NAMES WE WILL BE ONE OF THE MOST POWERFUL
SITES FOR GENERATING LEADS FOR YOU.
WE ALSO BUILD DUMPSTER TRAILERS, BETTER KNOW AS DEBRIS TRAILERS.
THESE DRIVEWAY SAFE DEBRIS TRAILERS ARE A FAST GROWING RENTAL PRODUCT, EXSPECIALLY IN
THE DETROIT AREA, WHERE THERE IS PERHAPS AS MANY AS 100 DIFFERNT DUMPSTER COMPANIES
OFFERING THESE TO THERE CUSTOMERS.
GENERAL CONTRACTORS LOVE THE EASY ACCESS FOR ROOFING, ADDITIONS AND ALL OTHER HOME PROJECTS.
THESE DUMPSTERS CAN BE MOVED UNLIKE A METAL DUMPSTER BOX, THEY WON'T DAMAGE YOUR DRIVEWAY
OR BLACKTOP, THEY COME WITH A SLIDE UNDER RAMP FOR CARRING DEBRIS OR WHEEL BARROWING DEBRIS
FOR DISPOSAL. WE CUSTOM BUILD ALL OF OUR EQUITMENT, YOU CAN ORDER A FEW FOR A SMALL BUISSNESS,
OR AS MANY AS YOUR AREA DEMANDS. [ ASK ABOUT A FRANCHISE ]
DUMPSTER LIST, CAN GIVE YOU AN IDEA OF OUR CITY STRENTH.
DUMPSTER SERVICE, CAN GIVE YOU AN IDEA OF OUR OVER ALL STRENTH.
CALL 586-216-2958 FOR MORE DETAILS, BE THE FIRST IN YOUR AREA TO OFFER DRIVEWAY SAFE DEBRIS TRAILERS.
ALSO ASK ABOUT A NAME LIKE CHICAGO DUMPSTER.COM FOR YOUR FUTURE DUMPSTER COMPANY NAME.
WE HOPE TO HERE FROM YOU SOON, ASK FOR JOE AT 586-216-2958 OR debristrailers@hotmail.com
WE ARE LOOKING FOR DUMPSTER-TRAILER RENTAL COMPANIES THAT ARE INTERRESTED
IN OUR COMPANY, GENERATING QUALITY DUMPSTER RENTAL LEADS FOR DUMPSTER COMPANIES.
WE WILL ONLY SPONSER ONE CUSTOMER PER CITY, UNLESS THAT CUSTOMER ONLY WANT'S A CERTAIN AREA.
WHAT WE WONT DO, LIKE MOST OTHER COMPANIES DO, IS HAVE SEVERAL CUSTOMERS IN ONE CITY,
THIS IS NOT A FAIR DEAL FOR YOU, SO BE THE FIRST AND ONLY DUMPSTER-TRAILER RENTAL COMPANY IN YOUR AREA
TO WORK WITH DUMPSTER LIST-DUMPSTER SERVICE. WE WILL TREAT YOU GOOD, BECAUSE YOUR SUCCESS IS OUR PRIORITY.
OTHER BROKERS WILL HAVE THREE, FOUR, FIVE--MAYBE MORE CUSTOMERS IN THE SAME CITY, WELL THAT'S GOOD FOR THEM,
BUT BAD FOR YOU. TODAY MONEY BEING TIGHT, CUSTOMERS WILL CALL FOR THE CHEAPEST DUMPSTER PRICES--
AGAIN THAT'S GOOD FOR THE BROKER BUT ONLY ONE OF YOU WILL GET THE DUMPSTER RENTAL.
ONE CUSTOMER PER CITY IS ALL ANY BROKER NEEDS: UNLESS THER BEING GREEDY.
WE WILL WAIT TO HERE FROM YOU SOON, THANK YOU FOR YOUR TIME AND (HOPEFULLY) FUTURE INVESTMENTS.
THIS IS OUR 30 YARD DEBRIS TRAILER, OR EVICTION TRAILER
ALSO SEE , LOCAL-TRAILER,LOCAL TRAILER RENTAL
WE ALSO SELL 5-10 AND 20 YARD DUMPSTER TRAILERS DUMP OR PULL OFF SEE, DEBRISTRAILERS
TO RENT A DUMPSTER GO TO DUMPSTER LIST.COM
TO RENT A DUMPSTER CLICK ON THE CITY NEAREST TO YOU.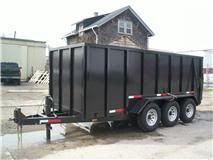 MORE AND MORE DUMPSTER COMPANIES ARE ADDING DEBRIS TRAILERS TO THERE FLEET.
Call Joe AT 586-216-2958 or eMail at "debristrailers@hotmail.com".
ASK HOW YOU CAN RENT A DOMAIN NAME LIKE, "CHICAGO DUMPSTER .COM"
FOR YOUR DUMPSTER COMPANY,WE HAVE SEVERAL CITY NAMES STILL AVALIBLE.
BE THE FIRST DEBRIS TRAILER RENTAL COMPANY IN YOUR AREA TO OFFER MOBILE DUMPSTERS,
WHEN CUSTOMERS CALL WANTING A DRIVEWAY SAFE TRAILER BE READY, DON'T LOSE THE LEAD.
MORE AND MORE DUMPSTER COMPANIES ARE ADDING DEBRIS TRAILERS TO THERE FLEET.
REMEMBER WHEN RENTING A DUMPSTER SIZE,METAL DUMPSTER OR DEBRIS TRAILER.